"Xbox has always had something to say. It's always been bold with a strong personality," said Carl Ledbetter, Creative Director, Industrial Design. "Xbox One needs to serve our most loyal gaming fans and deliver unique entertainment experiences, so its design has to make an appropriate statement that reflects its capability as an all-in-one entertainment system."

Xbox One is developed to be the ultimate gaming and entertainment system, so the design team at Microsoft had to make every aspect of the experience —ranging from its appearance, to how users interact with its software —modern and sophisticated. It was designed to be simple and inviting, all while being attuned to the console's internal components to ensure flawless performance.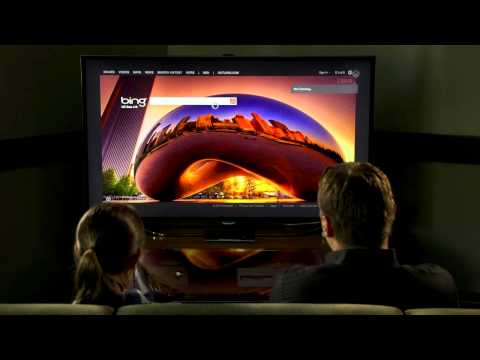 The only way to accomplish this was to build Xbox One from the very beginning as an integrated system. Hardware and software were developed in tandem using a new, unified design language that grounded Xbox One in consistent, efficient and simple form and functionality.




Intuitive, Consistent and Immersive – A New Design Language




"We wanted to think from a holistic perspective," said Ramiro Torres, Creative Director, Design, on Xbox One. "When designing anything on Xbox, you have to consider everything from the way the hardware and user interface looks, to the way the box and branding is expressed. Everything has a role in the way you experience a brand."
The design language, which uses a series of tiles and fluid motion, is steeped in the same DNA as Modern UI, the unifying language shared by Microsoft products like Windows 8 and Microsoft Surface.
It draws inspiration from 16:9, which is the number that describes the width-to-height ratio most common in today's high-definition wide screen TVs. The aspect ratio is naturally pleasing to the eye, and synonymous with cinematic presentation and the living room entertainment experience, two qualities that the Xbox team wanted embodied by Xbox One.
The design language is visible in Xbox One's hardware. The console is evenly divided between the matte and gloss –the front in particular clearly reflects this symmetry– and the top brings together two even rectangles, where the vent panel's edge detail matches the appearance of a selected tile in the user interface. 
The design language also provides a solid foundation for hardware and software design to come together. The team experimented with the same ratio, tiles and shapes that inspired the hardware, and quickly formed an appealing and natural visual experience that could be repeated in Xbox One's dashboard and other software.


As the home to all content and basic navigation, dashboard design is a critical element and one where form and function have to intertwine. Its content tiles derive their size and shape from various fractions of a 16:9 space. This derivative, repeating design makes interacting with the dashboard, such as launching games or browsing the Xbox Live Marketplace, an experience centered on simplicity and intuitive navigation.

Grounding software design in this new language also ensures consistent experiences across other connected devices including TV, PCs, tablets and Windows phones. In the past, it was very different to develop software for a 17-inch monitor compared to a 52-inch TV, particularly with the various ways users control these devices, ranging from touch to voice.  With Xbox One, though, developers have a simple, unified design to guide them, enabling the creation of software that looks and feels familiar regardless of the device it's on.   


Liquid Black – Bringing Entertainment Forward
Color is another core tenet of the design language and is expressed in Xbox One's use of liquid black, the blackest black creatable, as a color palette for the brand. This selection was motivated by the same guidance followed by high-definition TV manufactures: dark colors accentuate content and bring the entertainment experience to the forefront.

The console and Kinect sensor are liquid black so they melt into the background when being used, allowing the content on your TV to dominate the living room. The user interface is overlaid on the same shade of deep black so that the content tiles on the dashboard are more vivid and easier to navigate and interact with.

Even the wireless controller uses liquid black to enhance visibility. The traditional A, B, X and Y buttons were re-designed so that the colored letters now float on a sea of rich, liquid black, a "triple-shot of injected resin," clearly defining their placement on the controller.



In-House Iteration


Bringing Microsoft's vision for Xbox One to fruition required assembling the right design talent and experts to collaborate with the hardware and software engineering teams.
The Xbox One design team is composed of experienced industrial designers, product developers, human factor specialists and color, material and finishes (CMF) experts, and more. Carl Ledbetter is an 18-year veteran of Microsoft and led Xbox 360 S and Kinect industrial design. Ramiro Torres spent the last 16 years working on premiere brands including Microsoft, Nike and MTV.
The design and engineering teams worked right beside each other at Microsoft's main campus in Redmond, Washington, where state-of-the-art facilities, including a user research and testing lab, a 3D modeling and print shop, and more, were at their disposal.
"Having the design and engineering teams working closely together was paramount to the design process," explained Ledbetter. "It makes it faster and more efficient, and allowed us to rapidly prototype new samples for testing.  Constant iteration was instrumental."

For instance, the design team would design and create a vent panel with a 3D printer in the modeling shop, and then send it next door to the engineering team, who would immediately evaluate it and supply notes on what needed to be adjusted. The design team would then manufacture an improved version, and the testing cycle would repeat until they had a prototype that not only looked great, but also functioned perfectly.

"We're like a race car pit crew," said Ledbetter. "Everyone has their own very important job, but we're all working right next each other as a team to win the race."

Before the team arrived at Xbox One's final design, the team created 200 controller models, more than one hundred different versions of the Kinect sensor and "dozens and dozens" of console prototypes. Some prototypes reflected substantial design changes. Others incorporated subtle improvements resulting from the team's tireless pursuit of perfection.

For example, the dimensions of the controller are refined to the closest tenth of a millimeter to ensure the best fit and comfort in gamers' hands. Also, the configuration of the Kinect's cameras and sensors was changed multiple times until it achieved a clean, simple appearance consistent with the rest of Xbox One's hardware.

"Many people may not notice some of the small design touches," said Ledbetter. "But we take pride in our craftsmanship in making sure everything is perfect. We want to create something that is exciting and will please our customers, both old and new. Nailing every last detail is critical."