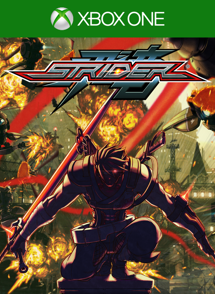 Content: Strider
Check price and availability in your Xbox LIVE region
Strider returns in a brand new adventure, complete with incredible side-scrolling action, and lightning fast combat all in a massive interconnected world! Download the full game now and become the original assassin!
We asked Capcom what Xbox One allowed them to do to bring Strider into the next generation of gaming, and they rattled off a list of visual enhancements: Native 1080P Resolution, solid 60FPS frame rate, SSAO (Screen Space Ambient Occlusion), higher-detailed character models, improved shadow map filtering, GPU calculated particles, and advanced lighting.