Following the launch of "Titanfall" on Xbox One in March, "Titanfall" for Xbox 360 launched in Asia on Tuesday. In celebration, Xbox Taiwan partnered with Asia's famous graffiti artist, AHDIAONE, to bring the game to life by creating a giant graffiti image of a titan on a 15-meter climbing wall at the Neihu Sports Center in Taipei that surprised and delighted local fans. This particular climbing wall is ranked the second hardest in all of Asia and, according to AHDIAONE, was the first time the team has ever used a climbing wall as a canvas.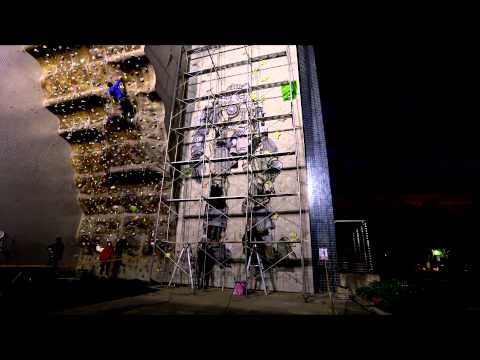 The Xbox team also worked with Taiwan's rock-climbing champion, Jiun-Jie Tzeng, to design a climbing route to the titan's cockpit. Starting from its foot, which is three meters above the ground, the route goes along the edges of the titan all the way to the cockpit. Respawn's own Abbie Heppe, the Xbox Angels, and countless fans took turns scaling the titan. This titan will be available to climb for the next four weeks.

"Titanfall" for Xbox 360 launches in Europe on Friday, April 11.