Earlier this week, we shared a first look at the completely rebuilt cinematics for Halo 2: Anniversary as part of Halo: The Master Chief Collection. Today, you've got the opportunity to see how 343 Industries set about giving Halo 2 the full Anniversary treatment as Remaking the Legend – Halo 2: Anniversary is ready for viewing.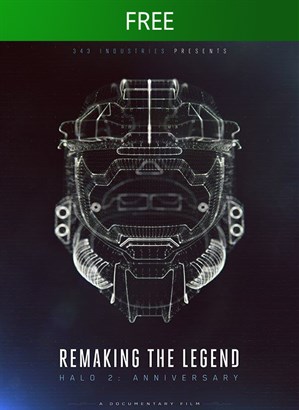 Here's how you can see it.
Step 1: Get an Xbox One or an Xbox 360.
Step 2:  Go to the Xbox Video app and search for Remaking the Legend.
Step 3:  Download and enjoy…for FREE!
Don't have your Xbox handy? You can watch via Xbox Video's web player here. Or hop on to www.twitch.tv/xbox during the following times:
Friday, October 31 – 11am Pacific
Saturday, November 1 – 6pm Pacific
Sunday, November 2 – 6pm Pacific
After November 3rd, the documentary will live at www.halowaypoint.com or www.youtube.com/halowaypoint for repeat, on-demand viewing.
Here's a preview while you wait. Happy viewing!