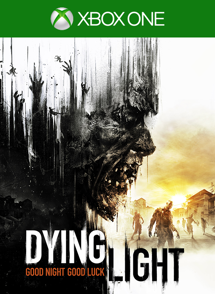 Game Description: XBOX ONE GAME EXPECTED TO RELEASE ON 1/27/2015. YOU MAY DOWNLOAD THE GAME FROM XBOX LIVE BEFORE THEN, BUT IT WILL NOT BE PLAYABLE UNTIL 12:01 AM EST ON THE RELEASE DATE.Once purchase is complete, download this game by selecting the "Manage" button on the product details page on your console."
Dying Light is a first-person, action survival game set in a vast open world. Roam a city devastated by a mysterious epidemic, scavenging for supplies and crafting weapons to help defeat the hordes of flesh-hungry enemies the plague has created. At night, beware the Infected as they grow in strength and even more lethal nocturnal predators leave their nests to feed on their prey.
There are 2 versions of Dying Light available for pre-order – Dying Light and the Dying Light Ultimate Edition.