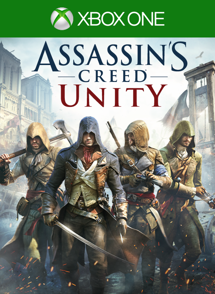 Content: Assassin's Creed Unity – Dead Kings
Check price and availability in your Xbox LIVE region
Game Description: Lead Arno to the ominous city of Saint Denis. Explore the troubled city's narrow streets and its extensive underground universe – an ancient necropolis with an intricate network of catacombs and caves, final resting place of France's illustrious kings and their secrets. Includes new weapons and equipment that are also compatible with the main game.
Dead Kings is free for everyone who owns ACU.
Download Assassin's Creed Unity – Dead Kings from the Xbox Games Store