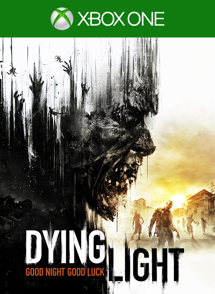 Join Jeff Rubenstein and me as we preview Dying Light, the upcoming first-person, action survival game set in a vast open world with some interesting new features like enemies that get more challenging at night and a multiplayer mode that allows a human-controlled, extremely powerful enemy to join this nighttime invasion.
The stream is scheduled for Monday, January 26th at 2p ET/11a PT  and will be streamed live here. Watch the stream for a chance to win a code that will unlock the game when it is officially released.
Dying Light is available for pre-order and set to release on January 27th. Two versions of the game will be available – Dying Light and Dying Light Ultimate Edition.
[protected-iframe id="61d01a1e4ed188ff6f6acb95fcb1d629-88514154-47757″ info="http://www.twitch.tv/majornelson/embed" width="620″ height="378″ frameborder="0″ scrolling="no"]
NOTE: I've seen some comments about delays with the physical version of the game in some regions and The Dying Light Team has responded on their official Facebook page. I've included that thread here if you're interested.
//