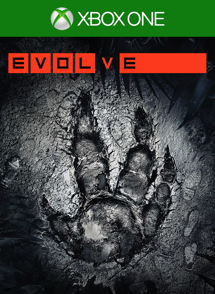 In celebration of the Evolve Xbox One game launch, Microsoft at South Coast Plaza in Costa Mesa will transform into an Evolve-themed atmosphere on Monday, Feb. 9 at 9 p.m. with special guests and exciting activities for gamers. Lucky fans can join me and get the chance to meet the Evolve developers from Turtle Rock Studios, participate in a Q&A and get exclusive Evolve artwork posters and swag signed too.
The Microsoft store's exclusive event will kick-off at 9 p.m. with early gameplay, including prizes and other giveaways. At 12:01 a.m., customers can pick up their pre-ordered game and continue the gameplay at home.
The first 150 fans who pick up their copy of Evolve for Xbox One at Microsoft at South Coast will have the chance to receive an exclusive Evolve gift bag. Additionally, anyone who pre-orders the game at a Microsoft store or via Microsoftstore.com will receive a $10 Microsoft store gift card.
This Facebook event page has all the details of the launch event. Other event highlights include:
• Tons of giveaways that will be available via in-store raffle including an Xbox One, Xbox Live cards, Xbox Music cards and Xbox One controllers.
• Customers will be able to enjoy free swag and a gift-with-purchase including exclusive Evolve artwork poster, controller pouch and LED glasses.
I'm looking forward to seeing all of you gamers there on Monday, Feb. 9 at 9 p.m. at Microsoft at South Coast Plaza (3333 Bristol Street, Suite 1249 Costa Mesa, CA 92626).