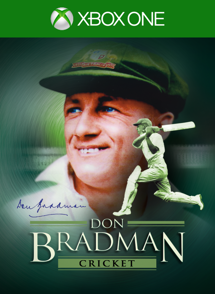 Content: Don Bradman Cricket
Check price and availability in your Xbox LIVE region
Game Description: Take a 16 year old aspiring cricketer through the ranks to international glory in Career mode. Fully customize your play experience, set-up tours, competitions, create players, teams and even umpires in the Cricket Academy. Hone your skills to perfection in the Practice nets before taking to the field. The most realistic physics ever seen in a Cricket game including thin edges, bat pad catches, intimidating bouncers and much more.