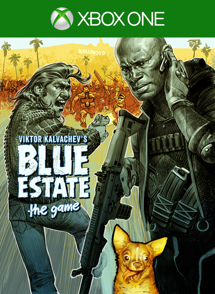 Title: Blue Estate
Check price and availability in your Xbox LIVE region
Game Description: The first next gen rail shooter, Blue Estate is a darkly funny on-rail shooter based on the comic books from Viktor Kalvachev. Using Kinect for Xbox One motion detection capability, Blue Estate offers previously unmatched immersion into the mafia world of Los Angeles, packed with humor, original gameplay and incredible fun. Includes a story mode, arcade mode and even 2 player local multiplayer.
*Playable with Kinect for Xbox One or with Xbox One controller.
Purchase Blue Estate for Xbox One from Xbox Games Store
Product Info:
Developer: HE SAW
Publisher: HE SAW
Website: http://www.blueestatethegame.com
Twitter: @BlueEstateGame