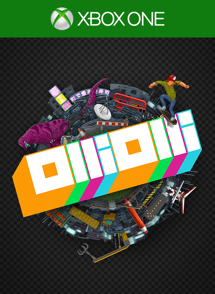 Title: OlliOlli
Check price and availability in your Xbox LIVE region
Game Description: OlliOlli mixes one-life gameplay with over 120 tricks and grinds across 50 deviously crafted levels, 250 Challenges, Spots Mode and Daily Grind. Complete all challenges to unlock the super skillful RAD Mode. Compete across the world in all modes to get the highest scores on every Level and Spot. Daily Grind gives you 24 hours to challenge the world at a randomly selected Spot. You can practice as many times as you like, but you only get one chance to set your score.
Purchase OlliOlli for Xbox One from Xbox Games Store
Please note: OlliOlli is on sale from 06-19 March for Xbox Live Gold members. Prices and availability are subject to change and may vary by region.
Product Info:
Developer: Carbon
Publisher: Curve Digital
Website: http://curve-digital.com/olliolli/
Twitter: @CurveDigital