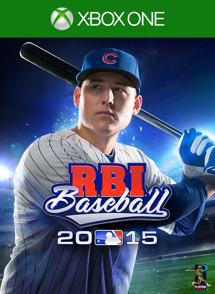 Title: R.B.I. Baseball 15
Check price and availability in your Xbox LIVE region
Game Description: The legendary Major League Baseball franchise returns to the diamond. Master the art of hitting and fielding with 2-button retro controls or control the movement of your pitch from start to finish. Includes Season, Postseason & Exhibition Modes and authentic ballparks with unique characteristics from every Major League Baseball club. Make History.
Purchase R.B.I. Baseball 15 for Xbox One from Xbox Games Store
Product Info:
Developer: MLB.com
Publisher: MLB.com
Website: R.B.I. Baseball 15
Twitter: @RBIGAME