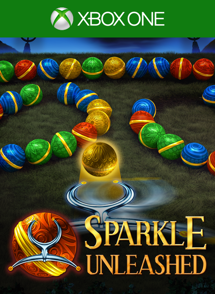 Content: Sparkle Unleashed
Check price and availability in your Xbox LIVE region
Game Description: A secluded world of mystery has succumbed to an ominous darkness. You must travel through the fallen lands, light magical braziers and banish the darkness once and for all. The full version of this match-three marble shooter includes 108 levels, survival mode and multiple difficulty settings.
Xbox Live Gold members save 20% when they purchase Sparkle Unleashed (for a limited time only).
*Please note: prices and availability are subject to change and may vary by region.
Product Info:
Developer: 10tons Ltd.
Publisher: 10tons Ltd.
Website: Sparkle Unleashed
Twitter: @10tonsLtd