This July represents two full years since we began giving Xbox Live Gold members access to amazing games to play with your friends. As a special thank you to our members and all Xbox fans, we're announcing that starting in July, Gold members get more with two new Games with Gold every month on Xbox One! Each month Gold members will enjoy four new free games; two on Xbox One and two on Xbox 360; On Xbox One enjoy a new game on the 1st and 16th of every month, each available to download for a full month. There are no changes on Xbox 360 and games will be available to download from the 1st to 15th and from the 16th to end of the month. Being an Xbox gamer keeps getting better. Thank you for being part of the Xbox community and remember to come to the Gold members' area on the 1st and 16th to get your awesome games and build your collection.
To start things off with a huge bang: July 2015 will see the release of Assassin's Creed IV: Black Flag via Games with Gold for Xbox One, for the entire month. This critically-acclaimed, swashbuckling adventure set during the Golden Age of Pirates puts players in the shoes boots of Edward Kenway, a pirate captain trained by Assassins. Gamers sail the high seas in the dreaded Jackdaw in search of adventure and treasure while embroiled in the ancient war between Assassins and Templars. assassin and pirate, as he sails the seas – exploring, taking prizes, and discovering the secrets of ancient civilizations. Also for Xbox One, you will see So Many Me, a charming puzzle-platformer starring Filo and his band of misfit clones, who must use their wits to overcome devious traps and a slew of evil minions.
Xbox 360 gamers will be treated to equally great titles: the incredibly addictive tower-defense extravaganza Plants vs. Zombies and the iconic third-person shooter Gears of War 3, both classics of their respective genres. As usual, all games are available only for a limited time, as part of the ongoing Games with Gold program.
* Assassin's Creed IV: Black Flag ($29.99 ERP): Available from July 1-31 on Xbox One
* So Many Me ($14.99 ERP): Available from July 16-August 15 on Xbox One
* Plants vs. Zombies ($14.99 ERP): Available from July 1-15 on Xbox 360
* Gears of War 3 ($19.99 ERP): Available from July 16-31 on Xbox 360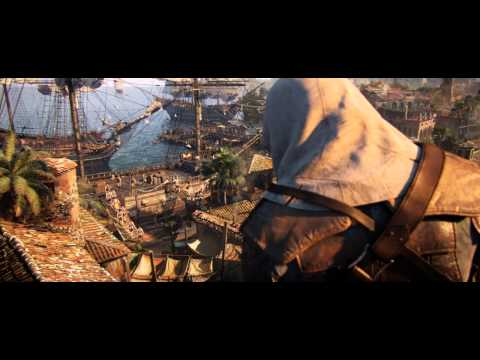 While ship-to-ship combat was a small part of the action in Assassin's Creed III, it was one of the most popular features in that game, and caused such huge fan clamor that Ubisoft was met with thunderous acclaim when it announced that Assassin's Creed IV Black Flag would feature it heavily. But Assassin's Creed IV Black Flag goes far beyond exciting naval battles. The massive game world hides bustling villages, dank grottoes, dense jungles, and buried treasures – all teeming with interesting things to do, enemies to beat, and stories to uncover. Set within the milieu of the Assassin's Creed universe, Assassin's Creed IV Black Flag advances the storyline, but does plenty to catch newcomers up-to-speed quickly and easily, too. It's got action, mystery, and a whole lot of sea shanties. What more could you ask for?

In the all-new puzzle-focused platformer So Many Me, blob-shaped clones with different abilities take on an ancient, evil by leveraging their ever-so-slightly different mutations. This game is about thinking laterally, looking cute, and asking yourself the key existential questions: Who are you? Why are there so many of me? And how can I get more of these sweet costumes? You get dozens of levels, hundreds of puzzles, thousands of ways to solve them. You'll need to have good thumbstick skills and a sharp mind to take this one down!

We're sure you've already heard of the original Plants vs. Zombies by PopCap Games. It's only the multi-award-winning tower defense game to beat all tower defense games. The amazing title pretty much says it all: A bunch of not-too-frightening zombies are attacking a house, and that house has a garden in front of it. In that garden, you can plant a variety of different flowers, veggies, trees, nuts, you name it. The point is, they all have different powers, and they all really hate zombies. So plan correctly, use your limited resources to stop those pesky zombies from reaching your back door, and learn a thing or two about green thumbs while you're at it.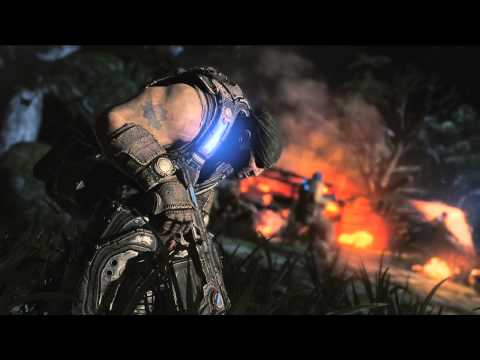 Finally in July, Games with Gold is bringing Gears of War 3 to the Xbox 360. One of the best-reviewed action games of its time, and one of the most beloved shooters ever, Gears of War 3 puts you back in the boots of Marcus Fenix. He and his comrades have retreated to the relative safety of a helicopter carrier following an invasion by the Lambent, a new foe that mankind must face down after their attempts to destroy the Locust Horde. Marcus and his squad mates must use cover, crack shooting, and plenty of willpower to overcome near-impossible odds and secure a future for mankind in this white-knuckle thrill-ride of a game.
It's been two years and we hope you've enjoyed playing all the amazing game as much as we have. We look forward to many more games to share with the Xbox community. Check out the full details on our Games with Gold program, and make sure you get in on the action while you can!
* Titles are available as free downloads for a limited time, for qualifying paid Xbox Live Gold members in all markets where Xbox Live is available. Some regions may offer different titles depending on market availability. See Major Nelson's blog for additional details.