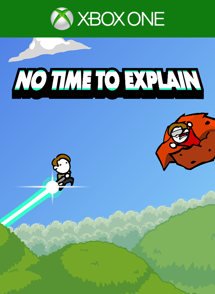 Content: No Time To Explain
Check pre-order price and availability in your Xbox LIVE region
Game Description: No Time To Explain is a game about shooting the ground, putting on weight and setting your body on fire. Blast yourself through time and alternate realities to rescue your future-self from a giant crab sent by your evil time-twin from another dimension!
To try No Time To Explain for FREE on the Xbox One, download it here.