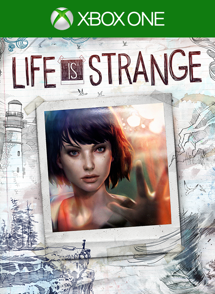 Content: Life Is Strange Episode 4
Check price and availability in your Xbox LIVE region
Game Description: Life is Strange is a five part episodic game that sets out to revolutionize story-based choice and consequence games by allowing the player to rewind time and affect the past, present and future. In Episode 4, Max realises that changing the past can lead to painful consequences and that time is not a great healer. Her investigation into the disappearance of Rachel Amber begins to reach a thrilling conclusion as she finds the Dark Room. Will the answers lie within? Or will there just be trouble?
Purchase Life Is Strange Episode 4 for Xbox One from the Xbox Games Store
Grab the complete season and get all of the episodes as they are released.
Life is Strange Episode 4 is also available on Xbox 360 and can be purchased here.
Product Info:
Developer: Dontnod Entertainment
Publisher: Square Enix
Website: Life is Strange
Twitter: @LifeIsStrange