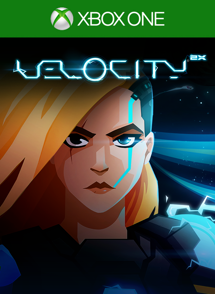 Content: Velocity 2X
Check price and availability in your Xbox LIVE region
Game Description: Abducted by a race of hostile aliens, Lt. Kai Tana must use her quick reflexes and the teleporting power of the Quarp Jet to free her fellow prisoners and find a way home. Swapping back and forth between top-down vertical shoot 'em up and side-scrolling action platformer, Velocity 2X blends two unique styles of fast-paced, frenetic gameplay into one incredible experience. Come back daily for exclusive new maps, complete with their own leaderboards!
Purchase Velocity 2X for Xbox One from the Xbox Games Store
Product Info:
Developer: FuturLab
Publisher: Sierra
Website: Velocity 2X
Twitter: @FuturLab