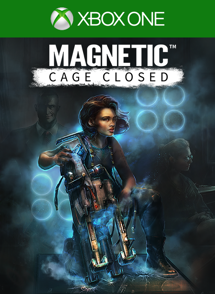 Content: Magnetic: Cage Closed
Check price and availability in your Xbox LIVE region
Game Description: Magnetic is a first person puzzle game that lets you manipulate and master magnetic forces. The mechanics are focused around a single tool: The Magnet Gun. This device is the only thing that helps you navigate the vast and deadly prison-maze you've been cast into.
Purchase Magnetic: Cage Closed for Xbox One from the Xbox Games Store
Product Info:
Developer: Guru Games
Publisher: Gambitious Digital Entertainment
Website: Magnetic: Cage Closed
Twitter: @TheGuruGames