Category:

Xbox Store
Shantae And The Pirate's Curse Is Now Available For Digital Pre-order And Pre-download On Xbox One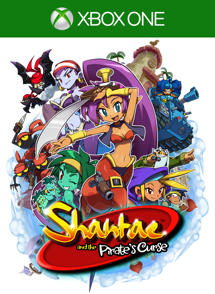 Content: Shantae and the Pirate's Curse
Check pre-order price and availability in your Xbox LIVE region
Game Description: You may pre-download this game, but it will not be playable until 12:01 AM EST on the release date (3/16/2016).
Embark on a brand new adventure with Shantae, the hair-whipping belly dancing genie. When she loses her magic, Shantae must team up with her nemesis, the nefarious pirate Risky Boots in order to save Sequin Land from an evil curse. As a pirate, Shantae gains new weapons to advance her quest, slay monsters, battle epic bosses…and hopefully get her magic back in the bargain! But can she really trust her deadliest enemy?
Buy now and save 25% – Limited Time Offer.
Xbox One Pre-Order FAQ