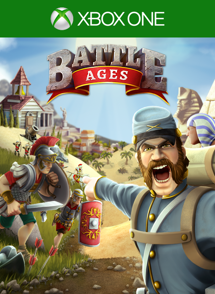 Content: Battle Ages
Check availability in your Xbox LIVE region
Game Description: Lead a civilization from the dawn of time to the modern age. Journey through 6 distinct, authentic, and exciting ages in time from launch, with more ages following very soon. Compete against thousands of other players for domination on a global scale. Research new and powerful weapons to aid your fight. Join forces with friends to take on other groups in epic battles that span generations. Battle players across the ages – see Neolithic Barbarians fight Medieval Knights, and Roman Legionnaires stand off against Union soldiers. 22 different units, 15 different spells, 11 different traps and more than 50 unique buildings to construct.
Download Battle Ages for Xbox One from the Xbox Games Store
Check out the downloadable content for Battle Ages
Product Info:
Developer: DR Studios Ltd
Publisher: 505 Games Srl
Website: Battle Ages
Twitter: @505_Games