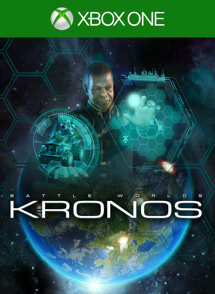 Content: Battle Worlds: Kronos
Check price and availability in your Xbox LIVE region
Game Description: Battle Worlds: Kronos is a turn-based strategy game that stays true to its hexagonal-roots, inspired by classics like Battle Isle. The planet is once again torn by war, for the succession of a new emperor. Its destiny is in your hands! An epic war from two perspectives – Experience the two sides of a battle while making use of multiple combat styles, from dominating a civilization with epic tactical warfare, to saving your planet from superior military forces with clever guerrilla tactics.
Purchase Battle Worlds: Kronos for Xbox One from the Xbox Games Store
Product Info:
Developer: King Art
Publisher: Nordic Games
Website: Battle Worlds: Kronos
Twitter: @KingArtGames / @NordicGamesAT