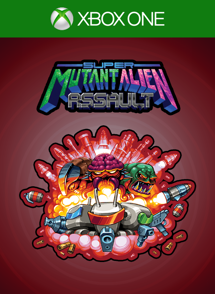 Content: Super Mutant Alien Assault
Check pre-order price and availability in your Xbox LIVE region
Game Description: You may pre-download this game, but it will not be playable until 12:01 AM EST on the release date (7/12/2016).
Dance with death through randomized rooms to clear your space freighter of irradiated aliens in a brutal arcade platformer shooter stuffed to the brim with unlockable weapons, explosives, special abilities and defense moves. Take on the mutant hordes by yourself or team up in local co-op.
Pre-Order now and save 20% – Limited Time Offer.
Xbox One Pre-Order FAQ