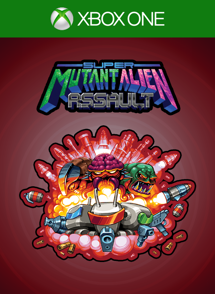 Content: Super Mutant Alien Assault
Check price and availability in your Xbox LIVE region
Game Description: Dance with death through randomized rooms to clear your space freighter of irradiated aliens in a brutal arcade platformer shooter stuffed to the brim with unlockable weapons, explosives, special abilities and defense moves. Clear the objective quickly and be sure to kill each enemy before it has the chance to mutate into a bigger, nastier version of itself. Take a tiny breather and then it's on to the next room.
Buy now and save 20% – Limited Time Offer.
Purchase Super Mutant Alien Assault for Xbox One from the Xbox Games Store
Product Info:
Developer: Cybernate
Publisher: Surprise Attack Games
Website: Super Mutant Alien Assault
Twitter: @supattackgames