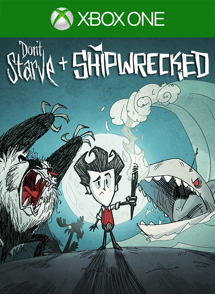 Content: Don't Starve: Giant Edition + Shipwrecked Expansion
Check price and availability in your Xbox LIVE region
Game Description: The complete Don't Starve experience bundle! Includes Don't Starve: Giant Edition, the renowned uncompromising wilderness survival game, and the Shipwrecked expansion pack! You play as Wilson, an intrepid Gentleman Scientist who has been trapped by a demon and transported to a mysterious wilderness world. Wilson must learn to exploit his environment and its inhabitants if he ever hopes to escape and find his way back home.
Purchase Don't Starve: Giant Edition + Shipwrecked Expansion for Xbox One from the Xbox Games Store
Product Info:
Developer: Klei Entertainment / Capy / BlitWorks
Publisher: Klei Entertainment
Website: Don't Starve
Twitter: @klei