Category:

Xbox Store
Resident Evil 4 Is Now Available For Digital Pre-order And Pre-download On Xbox One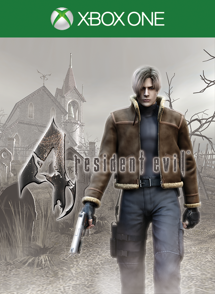 Content: Resident Evil 4
Check pre-order price and availability in your Xbox LIVE region
Game Description: You may pre-download this game, but it will not be playable until 12:01 AM EST on the release date (8/30/2016).
Resident Evil 4 arrives on Xbox One in full 1080p HD with an increased frame rate. This revolutionary masterpiece represented a turning point for the series as it brought the gameplay to a third-person over-the-shoulder perspective for the first time.
Featuring a thrilling storyline taking place after the destruction of Umbrella Corporation, Resident Evil 4 not only changed the course of Resident Evil, but influenced countless other titles as well.
Xbox One Pre-Order FAQ