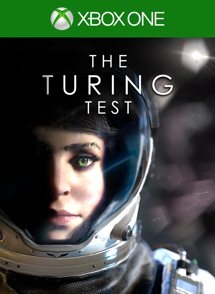 Content: The Turing Test
Check pre-order price and availability in your Xbox LIVE region
Game Description: You may pre-download this game, but it will not be playable until 12:01 AM EST on the release date (8/30/2016).
The Turing Test is a first person puzzler that explores the phenomena of consciousness and challenges the meaning of human intuition. Take control of Ava Turing, an engineer for the International Space Agency (ISA), and progress through a narrated story of introspection and morality whilst uncovering the hidden mysteries of Europa. Delve into The Turing Test's human interaction puzzles and arm yourself with logical and methodical thinking. Take on tests designed in such a way that only a human could solve them. In an evolving story based on mankind's inherent need to explore, protect and survive; players search deeper into Europa's ice crusted core and transcend the line between man and machine.
Xbox One Pre-Order FAQ