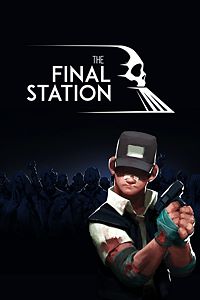 Content: The Final Station
Check price and availability in your Xbox LIVE region
Game Description: The world is over. But it's not quite over for you… at least, not yet. And now that you've got thousands of tonnes of locomotive at your disposal, ready to take you as far down the tracks as you have fuel to feed it, you've got the definite advantage over the infected hordes. This is The Final Station. The real question is whether or not you'll help the survivors get to their destinations…. or let them die and loot their bodies. Sometimes people can be more trouble than they're worth.
Purchase The Final Station for Xbox One from the Xbox Games Store
Product Info:
Developer: Do My Best Games
Publisher: tinyBuild
Website: The Final Station
Twitter: @tinyBuild / @FinalStation_en