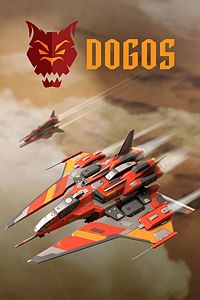 Content: Dogos
Check price and availability in your Xbox LIVE region
Game Description: DOGOS has updated classic shmup games by introducing current technology elements, such as 3D graphics and dynamic camera vision. By imitating open world games, the payer can move around freely through the scenarios, in any direction. This is a real innovation for games of this kind. DOGOS is revitalizing the genre, and invites you to live a real action-packed experience that will challenge your skills and your senses. Loads of shots and explosions, and an incredible, catchy soundtrack. If you like fast-paced, thrilling videogames, then DOGOS is just for you.
Buy now and save 20% – Limited Time Offer.
Purchase Dogos for Xbox One from the Xbox Games Store
Product Info:
Developer: OPQAM
Publisher: Internet URL S.A.
Website: Dogos
Twitter: @opqam