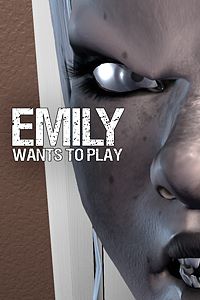 Content: Emily Wants To Play
Check price and availability in your Xbox LIVE region
Game Description: It's 11pm, and you are at the last house on your route. The lights are on, and the front door is opened. But, the windows are all boarded up and the grass is overgrown. It seems like a strange place to deliver a pizza, but at least, it looks like someone is home. Freely roam the house and try to figure out what is going on. Three dolls and a strange girl named Emily will also start roaming the house as the hours toll by. Stay away from them, but if you do end up in a room with one, figure out how to stay alive.
Purchase Emily Wants To Play for Xbox One from the Xbox Games Store
Product Info:
Developer: Shawn Hitchcock
Publisher: SKH Apps LLC
Website: Emily Wants To Play
Twitter: @EmilyWants2Play