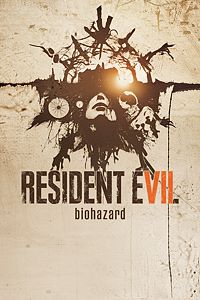 Content: RESIDENT EVIL 7 biohazard preorder
Check pre-order price and availability in your Xbox LIVE region
Game Description: You may pre-download this game, but it will not be playable until 12:01 AM EST on the release date (1/24/2017).
Fear and isolation seep through the walls of an abandoned southern farmhouse. "7" marks a new beginning for survival horror with the "Isolated View" of the visceral new first-person perspective. Powered by the RE Engine, horror reaches incredible heights of immersion as players enter a terrifyingly new world of fear as they fight to survive.
There are 2 versions of RESIDENT EVIL 7 biohazard available for pre-order – the standard edition and the deluxe edition. Click each link for more details or see below.
Xbox One Pre-Order FAQ