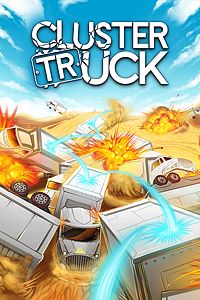 Content: ClusterTruck
Check pre-order price and availability in your Xbox LIVE region
Game Description: You may pre-download this game, but it will not be playable until 12:01 AM EST on the release date (10/28/2016).
ClusterTruck is a new kind of platformer on-top of a speeding highway! Use agility and acrobatics through insane levels in a game of "the floor is lava" on top of unpredictable, speeding trucks! The game only gets harder when dangers such as swinging hammers, lasers and flamethrowers are added. Unlock new abilities like the Grappling Hook, Truck Cannon and Time-Control.
Xbox One Pre-Order FAQ