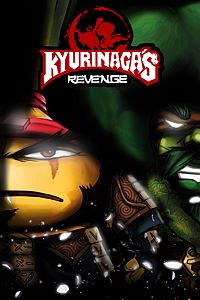 Content: KYURINAGA'S REVENGE
Check price and availability in your Xbox LIVE region
Game Description: Kyurinaga's Revenge is a 2D-based game with lots of platforming, action and puzzles. Battle alongside our two heroes: The samurai Kaoru Tamanegi and the street fighter Broccoli Joe all across the Feudal Japan in their new adventure! Kaoru's explosive traps. You can switch between characters at any point but bear in mind that, even if you are a lone wolf, you'll still need to combine both heroes in order to overcome all the enemies and puzzles that Kyurinaga is going to throw at you. Or you can also partner up with a friend and bring the Shogunate down in our co-op mode.
Purchase KYURINAGA'S REVENGE for Xbox One from the Xbox Games Store
Product Info:
Developer: Recotechnology S.L.
Publisher: Recotechnology S.L.
Website: KYURINAGA'S REVENGE
Twitter: @RecoTechnology