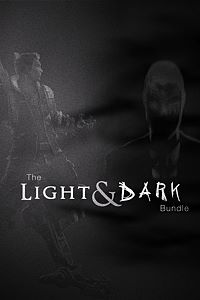 Content: Light & Dark Bundle
Check price and availability in your Xbox LIVE region
Game Description: Blue Isle Studios is proud to present The Light and Dark Bundle – A collection of Blue Isle's indie hits: Valley and Slender: The Arrival. Our Light and Dark Bundle brings you one of the scariest titles on the Xbox One and some eye bleach to help you sleep at night. Fight for survival and embark on a terrifying journey in Slender: The Arrival, then run jump and hookshot through the beautiful rocky mountains of Valley.
Buy now and save 33% – Limited Time Offer.
Purchase Light & Dark Bundle for Xbox One from the Xbox Games Store
Product Info:
Developer: Blue Isle Studios
Publisher: Blue Isle Studios
Website: Slender: The Arrival / Valley
Twitter: @BlueIsleStudio