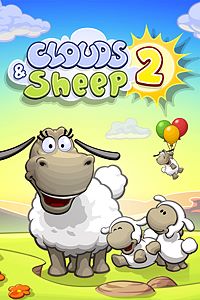 Content: Clouds & Sheep 2
Check price and availability in your Xbox LIVE region
Game Description: Solve countless quests and fulfill your wooly friends' needs. Plant grass, flowers, trees and shear your animals' different-colored wool to stock up your resources. Collect happy stars, harvest wood and flower petals and use them to provide your flock with food, accessories, toys and more! Control the clouds and make it rain to ensure your sheep never run out of fresh water to drink. If your sheep feel happy and content, they'll bring tiny lambs into the world. Do everything you can to keep your sheep happy and healthy to prevent them from becoming big, cottony clouds in the sky.
Purchase Clouds & Sheep 2 for Xbox One from the Xbox Games Store
Product Info:
Developer: HandyGames
Publisher: HandyGames
Website: Clouds & Sheep 2
Twitter: @handy_games