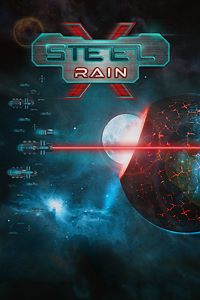 Content: Steel Rain X
Check pre-order price and availability in your Xbox LIVE region
Game Description: You may pre-download this game, but it will not be playable until 12:01 AM EST on the release date (12/16/2016).
Prepare for the ultimate shoot-em-up / strategy ReMix with RPG elements! Steel Rain X is a truly novel mix of strategy, RPG, and frantic action, with a modern, high velocity shmup core at its center. You get to control 2 wings you can tactically arrange in different formations and firemodes, as you fight your way through an impressive variety of overwhelmingly huge enemy fleets. Liberate planets, build colonies, research new technologies, and learn new active and passive skills. Construct buildings, and research new combat technologies and skills.
Xbox One Pre-Order FAQ