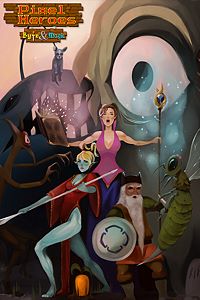 Content: Pixel Heroes: Byte & Magic
Check pre-order price and availability in your Xbox LIVE region
Game Description: You may pre-download this game, but it will not be playable until 12:01 AM EST on the release date (2/3/2017).
Enter the world of PIXEL HEROES and prepare yourself for a thrilling RPG/Roguelike experience like you have never seen before! Explore a randomized world full of hilarious events, deadly dungeons and the weirdest NPCs you will ever meet in a game!
Xbox One Pre-Order FAQ