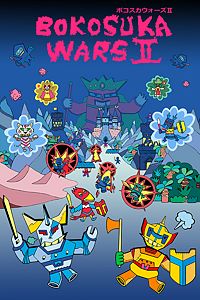 Content: BOKOSUKA WARS II
Check pre-order price and availability in your Xbox LIVE region
Game Description: You may pre-download this game, but it will not be playable until 12:01 AM EST on the release date (2/24/2017).
More than 30 years ago "Bokosuka Wars" captured the minds of 80's game enthusiasts across the globe. Now, an official sequel is finally here for Xbox One! We've taken the original style and flair of the original, and added a range of great new features including dynamic stages, a third warring nation, a new character "Hero", and a 2 player co-op mode. This is the definitive sequel to the original classic!
Pre-order now and save 30% – Limited Time Offer.
Xbox One Pre-Order FAQ