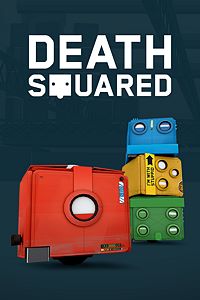 Content: Death Squared
Check pre-order price and availability in your Xbox LIVE region
Game Description: You may pre-download this game, but it will not be playable until 12:01 AM EST on the release date (03/14/2017).
Death Squared is a cooperative puzzle game for 1, 2 or 4 players, best enjoyed with loved ones who don't mind a little arguing for the greater good. Prove your teamwork skills in Death Squared as you solve puzzles together or die trying! Each player needs to guide a robot to a colour-coded goal, but the path is beset with deadly traps and hazards. Teams of players will need close observation and communication to keep each other alive and discover a solution together. Complete the main campaign in single player or with two players, then take a group into four-player Party Mode for the ultimate teamwork trial!