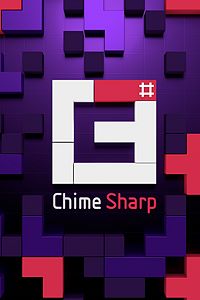 Content: Chime Sharp
Check pre-order price and availability in your Xbox LIVE region
Game Description: You may pre-download this game, but it will not be playable until 12:01 AM EST on the release date (02/24/2017).
Place pieces, paint the board, make music. Chime Sharp is a sequel to 2009's Chime, a music puzzle game with an addictive, ambient heartbeat. You tessellate shapes to cover a grid, while a beatline reads those shapes as notes. As you cover the board the music builds to a beautiful crescendo of your own design. The only way to discover Chime is to play it, but if you want a glimpse, consider what it might feel like to cross Tetris, a music sequencer and a hypnotic dream about your favorite pop song.
Xbox One Pre-Order FAQ