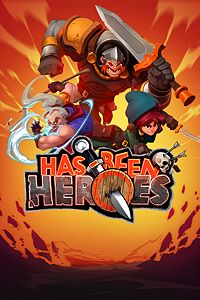 Content: Has-Been Heroes
Check pre-order price and availability in your Xbox LIVE region
Game Description: You may pre-download this game, but it will not be playable until 12:01 AM EST on the release date (01//2017).
Embark on an epic journey with the Has-Been Heroes, a group of legendary champions once celebrated throughout the kingdom – almost forgotten until the King has one more quest, the most epic of them all: to take the twin princesses to school. Unlock and collect hundreds of game-changing items and spells, boosting the heroes' powers and making each run unique!
Xbox One Pre-Order FAQ