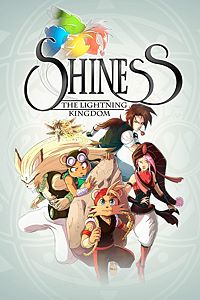 Content: Shiness: The Lightning Kingdom
Check pre-order price and availability in your Xbox LIVE region
Game Description: You may pre-download this game, but it will not be playable until 12:01 AM EST on the release date (04/18/2017).
Shiness is an action-RPG that takes you on a journey across a universe on the verge of collapse. Join Chado and his companions on their flying ship, as they travel between celestial islands in the wake of the devastated planet Mahera… After crash-landing on a hostile island, you quickly find yourself in the middle of a conflict spanning multiple kingdoms. Face off against dangerous enemies in hyper-dynamic fights, mixing magic with traditional fighting game mechanics.
Xbox One Pre-Order FAQ