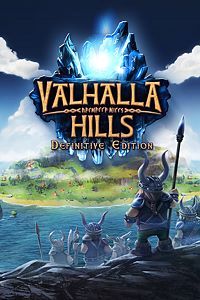 Content: Valhalla Hills – Definitive Edition
Check price and availability in your Xbox LIVE region
Game Description: They spent their whole lives in service to the gods of Asgard. They died an honorable death and have earned their place in the halls of Valhalla. But when they knocked on the heavenly gates to receive their final reward, no one answered. Odin has turned his back on his people. And it's your fault. In Valhalla Hills, you are Leko – youngest son of Odin, exiled to Midgard by your father for failing to meet his expectations. More interested in building villages than pillaging them, you now find yourself far from home with a disgruntled band of recently-deceased muscleheads. There's only one thing for it – you'll have to guide your newfound companions to heavenly glory the only way you know how.
Purchase Valhalla Hills – Definitive Edition for Xbox One from the Xbox Games Store
Product Info:
Developer: Funatics
Publisher: Kalypso Media
Website: Valhalla Hills – Definitive Edition
Twitter: @FunaticsGames / @kalypsomediausa