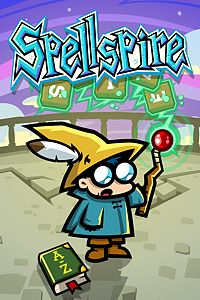 Content: Spellspire
Check pre-order price and availability in your Xbox LIVE region
Game Description: You may pre-download this game, but it will not be playable until release date (05/25/2017 – 5:00 PM).
Blast fiends by spelling words and collect gold dropped by slain monsters. Buy more powerful wands, hats and robes with magical special effects and abilities. Power through tough encounters and bossfights with health potions, spell scrolls and other magical items. Will you reach the top of the Spellspire, and what will you find?
Pre-order now and save 15% – Limited Time Offer.
Xbox One Pre-Order FAQ