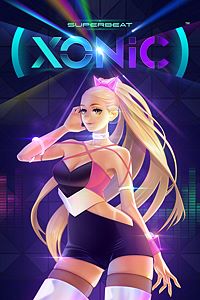 Content: SUPERBEAT: XONiC
Check pre-order price and availability in your Xbox LIVE region
Game Description: You may pre-download this game, but it will not be playable until release date (06/06/2017 – 9:00 PM).
SUPERBEAT: XONiC is a brand new rhythm game equipped with a new user interface and over 65 songs for you to rock out with. Depending on your skill level, you can choose between 4TRAX (beginner), 6TRAX and 6TRAX FX (master). Are you ready to groove to our fantastic music selection and master the monster patterns thrown at you? Get your chops up with Free Style for endless game play!
Xbox One Pre-Order FAQ