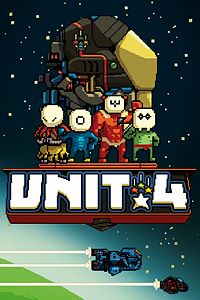 Content: Unit 4
Check pre-order price and availability in your Xbox LIVE region
Game Description: You may pre-download this game, but it will not be playable until release date (05/23/2017 – 9:00 PM).
An evil alien army has stolen the sacred artifact of our heroes tribe while invading their home planet. Similar reports are coming from other planets and the solar system will decay without the power of these artifacts. Our heroes will begin an epic journey to uncover the truth behind this invasion.  Experience the ultimate old-school platforming mayhem: perform impossible tricks, play with your friends and get ready to save the universe! Fast paced platforming action, cooperative gameplay up to 4 players, an elite squad of agents with amazing skills, space travels, exploration, unique missions, fancy characters, epic fights with huge bosses, trade, minigames and much more!
Xbox One Pre-Order FAQ