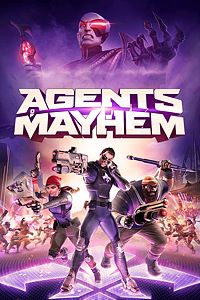 Content: Agents of Mayhem – Preorder Bundle
Check pre-order price and availability in your Xbox LIVE region
Game Description: You may pre-download this game, but it will not be playable until release date (08/14/2017 – 9:00 PM).
Agents of MAYHEM is the latest open-world, third-person action game from the creators of the Saints Row franchise! In Agents of MAYHEM, you run a no-holds barred operation against a shadowy super-villain organization known only as LEGION and their mysterious leader, the Morningstar. Explore the city of Seoul as a variety of Super Agents to thwart LEGION's vile plans to take over the world!
Xbox One Pre-Order FAQ