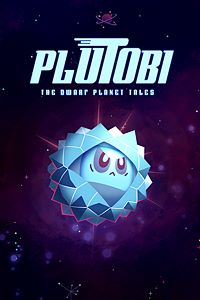 Content: Plutobi: The Dwarf Planet Tales
Check price and availability in your Xbox LIVE region
Game Description: Plutobi (the nickname of Pluto) was kicked out of the planet list in 2006 and became a dwarf planet, because he is so small and weak. So he decided to show his power to other planets in the Solar System, by absorbing many asteroids and becoming stronger. Defeat about 60 Planets, Moons and Mega Asteroids.
Purchase Plutobi: The Dwarf Planet Tales for Xbox One from the Xbox Games Store
Product Info:
Developer: XINESS
Publisher: XINESS
Website: Plutobi: The Dwarf Planet Tales
Twitter: @XINESS_GAMES