Category:

Xbox Store
Super Bomb Rush! Is Now Available For Digital Pre-order And Pre-download On Xbox One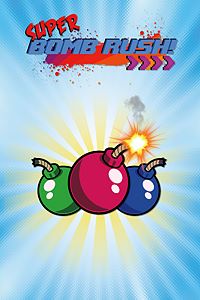 Content: Super Bomb Rush!
Check pre-order price and availability in your Xbox LIVE region
Game Description: You may pre-download this game, but it will not be playable until release date (06/20/2017 – 6:00 PM).
Super Bomb Rush is a quick fire, highly challenging, retro inspired, bomb defusal arcade smash! You'll need nerves of steel and pixel perfect timing to overcome an onslaught of twitchy, insta-kill bombs, only to discover that the better you get, the more complex the bomb engine becomes!
Pre-order now and save 20% – Limited Time Offer.
Xbox One Pre-Order FAQ