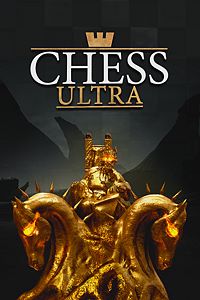 Content: Chess Ultra
Check pre-order price and availability in your Xbox LIVE region
Game Description: You may pre-download this game, but it will not be playable until release date (06/23/2017 – 3:00 AM).
Chess Ultra features stunning visuals, seamless online multiplayer and Grandmaster-approved AI to offer the ultimate chess experience. Explore an array of intricately crafted environments and choose from a selection of iconic chess sets designed with both the modern and traditional chess player in mind. Whether you're a beginner or a veteran of the great game, Chess Ultra has something to offer for players of all ages and ability.
Pre-order now and save 10% – Limited Time Offer.
Xbox One Pre-Order FAQ