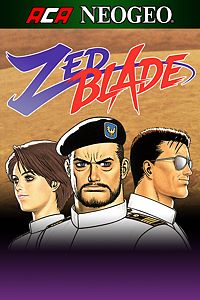 Content: ACA NEOGEO ZED BLADE
Check price and availability in your Xbox LIVE region
Game Description: ZED BLADE is a horizontal-scrolling shoot 'em up released by NMK in 1994. With the ability to select aircraft weaponry, you can battle in a way that fits your play style. Join Operation Ragnarok to destroy the giant runaway fortress Yggdrasil.
Purchase ACA NEOGEO ZED BLADE for Xbox One from the Xbox Games Store
Product Info:
Developer: SNK
Publisher: HAMSTER Corporation
Website: ACA NEOGEO ZED BLADE
Twitter: @SNKPofficial / @HAMSTER_Corp